This post contains affiliate links. If you click on the links and shop any items Pharaoh Diaries gets a commission.
Hally Hair
Hally Hair was designed to provide a safer and more fun alternative to hair color! Hally Hair's formula is gentle and will keep your hair nourished while delivering great color. Dubbed the "Color Cloud", Hally's foam format is also super easy to use and mess-free!

Hally Hair is an ammonia-free, demi-permanent color that is mixed with a gentle foaming developer. Hally's Color Cloud dye is made with super-nourishing natural extracts like chamomile, lavender, ginseng and aloe. Available in several different fun shades, Hally Hair makes it the coolest (and safest) way to color your hair at home.
What Makes Hally Hair Unique?
Formulated with toxic-free ingredients
Vegan and cruelty-free
Demi-permanent color and washes out in 4-6 weeks
Must Have Skirts
Must Have Skirts' goal is to make it simple and easy to find the perfect skirt and skirt accessory. Thousands of skirt designs exist and Must Have Skirts ensures that nearly every kind of skirt are available at prices that everybody can afford.
From classy and contemporary to maternity and baby, Must Have Skirts offers a wide range of available skirts that are a perfect fit for everyone.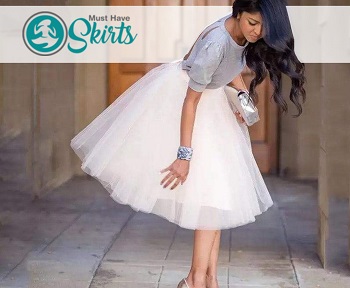 Gourmesso
Coffee Capsules Inc produces both of our Gourmesso capsules for Nespresso machines, and Glorybrew pods for Keurig® machines. Gourmesso, the European leader in compatible coffee capsules for Nespresso machines has been available in the US since 2014! We believe in offering high quality, excellent tasting espresso, along with friendly, first class customer service and a seamless ordering process.
WHAT MAKES GOURMESSO DIFFERENT?
Glorybrew is a new guilt-free line of coffee pods for Keurig® machines made to enjoy every day, no matter your budget. These pods are 100% compostable and are made from bio-based materials that offer an environment-friendly alternative to your morning routine. Our coffee is sourced from a premium selection of beans originating from Indonesia and South and Central America. With our trio of royal roasts in Medium, Dark, and Extra Dark, you will get an exceptional coffee from your Keurig® machine every time.
Ekön Tea
Ekön began with two friends searching for a healthier lifestyle. In this search, they realized that tea has always been, and always will be, a natural source of health with multiple uses.
Tea has been ingrained in the mens culture for centuries. Warriors through time have known the benefits and deliciousness of tea. The Samurai, the British soldiers of WW2, Sir Sean Connery, are just some of the many legends that have fueled their lives with this magnificent and ancient beverage.
Our mission is to provide men here in the US the option of high-quality, pure, loose leaf teas that were blended to cater to their specific lifestyles and needs. While our blends were crafted for the man's palate they are equally healthy and beneficial for ladies too.
With a wide variety of award-winning blends to choose from, Ekön has the perfect tea for you.
Mum's Handmade
All Mumshandmade crafts are 100% made by hand – ensuring high quality yarns, unique statement designs and the most fashionable colors.
Knitting 24/7, we ensure you can get "jaw dropping" winter street-styles – wearing our oversized, chunky knits – or be a real-life mermaid wearing our dreamy crochet swimwear during the summer.
About Mum's Family

Mumshandmade is a family business born in Thessaloniki, Greece during the winter of 2013. Staying true to these roots, all of our products are 100% handmade by the most kickass Greek moms who love to knit.
Loving what we do and working hard has helped us to expand Mumshandmade to a highly-coveted, valuable, fashion-blogger approved designer brand. Thanks to your love and support, Mumshandmade is now one of the most popular knitwear brands worldwide.
We are proud and glad to keep you warm and stylish wherever you live or wish to travel.
Shop these brands on the Deals and Discount codes page and get exclusive deals with your Pharaoh Diaries subscription. Official Affiliate Partner.